Home of the ancient Pharaohs, Egypt is a destination full of dazzling temples and tombs that wow all who visit.
Home of the ancient Pharaohs, Egypt is a destination full of dazzling temples and tombs that wow all who visit. With vast tracts of desert for 4WD adventures, the Red Sea's world-class coral reefs and wrecks for divers, and cruising on the famed Nile River, there are plenty of things to do in Egypt for all types of travelers.
Beach lovers head to the Sinai or the Red Sea Coast to soak up the sun, while archaeology fans will have a field day in Luxor.
Cairo is the megalopolis that can't be beaten for city slickers, while Siwa oasis and the southern town of Aswan offer a slice of the slow pace of the countryside.
With so much to see and do, Egypt offers visitors a chance to create itineraries that combine culture, adventure, and relaxation all on one trip.
Plan your sightseeing with our list of the top attractions and places to visit in Egypt.
Ancient history and settlement.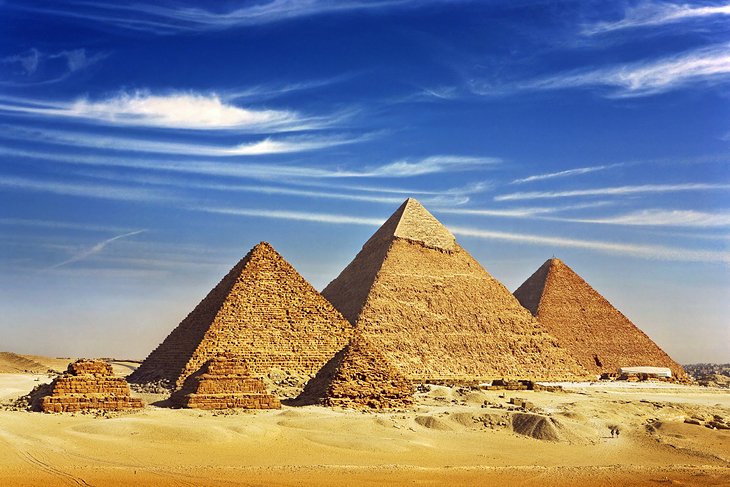 The last surviving wonder of the Seven Wonders of the Ancient World, the Pyramids of Giza are one of the world's most recognizable landmarks.
Having awed travelers down through the ages, these tombs of the Pharaohs Cheops (Khufu), Chephren (Khafre), and Mycerinus (Menkaure), guarded by the enigmatic Sphinx, are usually top of most visitor's lists of tourist attractions to see in Egypt and often the first sight they head to after landing.
Today, sitting on the desert edge of Cairo's sprawl, these megalithic memorials to dead pharaohs are still as wondrous a sight as they ever were and an undeniable highlight of any Egypt trip.
Accommodation: Where to Stay in Giza
2. Luxor's Temples & Tombs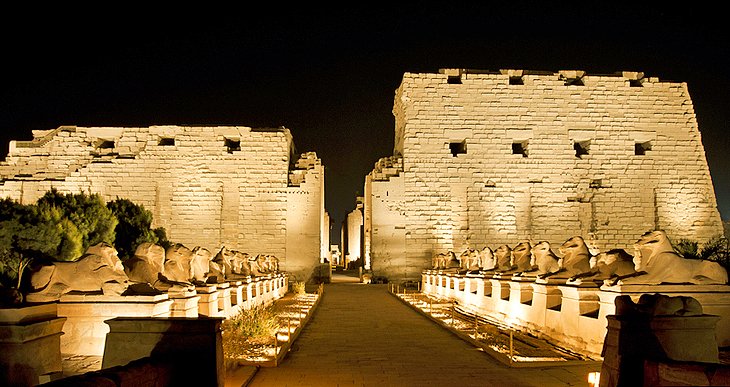 Famed for the Valley of the Kings, Karnak Temple, and the Memorial Temple of Hatshepsut, the Nile-side town of Luxor in Upper Egypt has a glut of tourist attractions.
This is ancient Thebes, power base of the New Kingdom pharaohs, and home to more sights than most can see on one visit.
Luxor's east bank is home the modern city, with its vibrant souq; the two temples of Karnak and Luxor; and the museum. The west bank's lush farmland and barren cliffs are where the vast majority of Luxor's tourist attractions sit, with so many tomb and temple sights that it has been called the biggest open-air museum in the world.
Spend a few days here exploring the colorful wall art of the tombs and gazing in awe at the colossal columns in the temples, and you'll see why Luxor continues to fascinate historians and archaeologists.
Accommodation: Where to Stay near Luxor